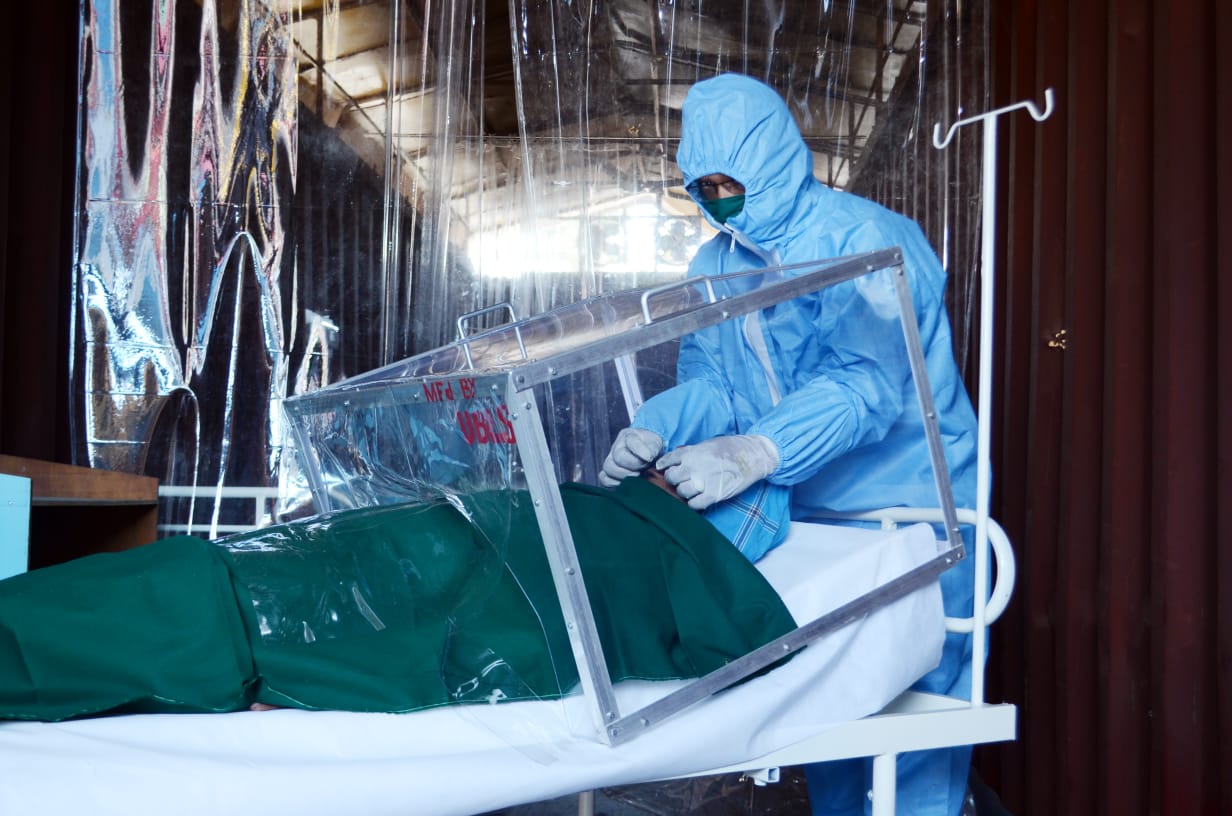 Indian Railways, in its Jagadhari workshop developed the prototype full body coverall , a personal protective equipment (PPE), used by medical professionals, paramedics and other health workers engaged in health care of COVID-19 patients. This design was approved by DRDE (Defence Research and Development Establishment) after conducting several tests at its Gwalior lab. Following this all the zonal Railways have been advised to take up manufacturing of full body coverall (PPE) and it was instructed that materials required for this purpose will be centralized procured by Northern Railway.
Southern Railway also took up this responsibility of manufacturing fullbody coverall (PPE). This work was undertaken at three major workshops of the Southern Railway viz., Carriage works, Perambur, Loco Works, Perambur and Golden Rock workshop at Tiruchirapalli.
Now a total of 1759Nos. of coverall have been manufactured as on 30-4-2020 at these three workshops. After conducting several quality checks 400Nos.have been handed over by CW/PER to medical department for the railway doctors, paramedical staff working in Railway hospital at Perambur and 442 Nos. manufactured at Golden rock workshop have been handed over to Golden Rock Railway hospital, Trichy. The material has been prepared in accordance with the standard design and QAP (Quality Assurance Procedure) made by Jagadari workshop and as approved by DRDE/ Gwalior.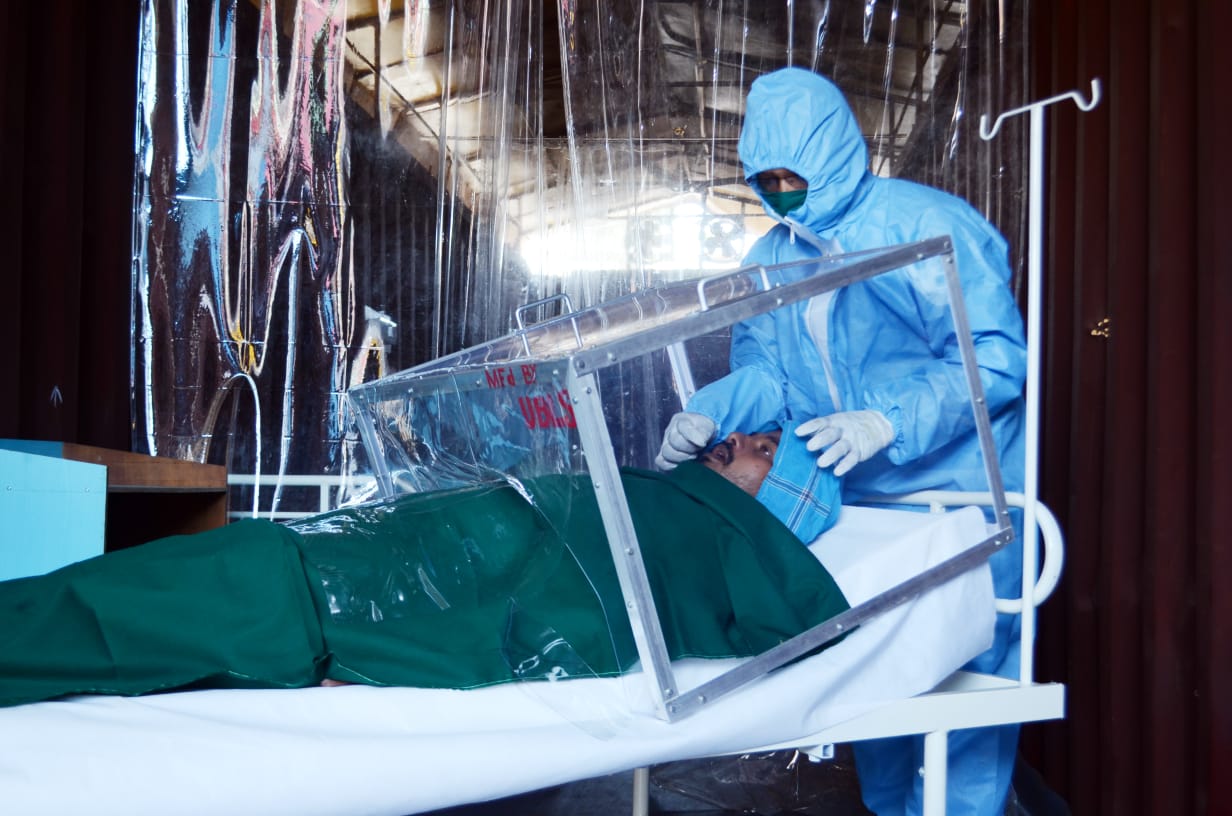 This full body coverall is made up of special medical non-woven poly propylene material. The material is cut as per the standard design and then stitched. Then the stitching is covered with seal tape so as to disallow any penetration of blood or body fluid. Quality of cutting, stitching and taping are inspected on random basis, one out of 10 PPEs by incharge supervisor and recorded. QR codes are generated for each batch and pasted on the coveralls for traceability of name of shops, SITRA/DRDE Unique Certification Code, Test Standard, Batch No, name of inspector, Month and year of manufacturing. Then these are finally packed in polybags. Thus, In-process checks are carried out during manufacturing of Coveralls by Southern Railway Workshops to ensure quality. However, as part of QAP 2 sample of PPEs from each workshops have been sent to Ordnance Factory laboratory at Avadi, Chennai.
The stitching of this coverall is undertaken in a clean air-conditioned environment so as to keep away dust. The place where the work is undertaken is sanitized on a regular basis. The staff working are thermally screened, sanitized and then only allowed to work with PPEs such as head cover, mask & gloves so as to avoid any contamination.
In addition to this full body coverall, Southern Railway has also manufactured in-house other PPEs like masks/face covers and hand sanitisers at it workshops, Loco sheds and other coach maintenance depots in various divisions. As on 30-4-2020, 1,17,727 numbers of masks and 13229 litres of hand sanitisers have been manufactured in-house for captive consumption of Railway hospitals and Railway employees.