Special fare special train from Chennai Central to Shivamogga Town via Arakkonam, Katpadi, Jolarpettai, KR Puram
Train No.06222 Chennai Central – Shivamogga Town Special fare special will leave Chennai Central at 15.00 hrs. o­n 26th, November, 03rd, 10th, 17th, 24th & 31st December-2019, 07th 14th, 21st& 28th January, 04th & 11th February, 2020 and Shivamogga Townat 03.55 hrs. the next day.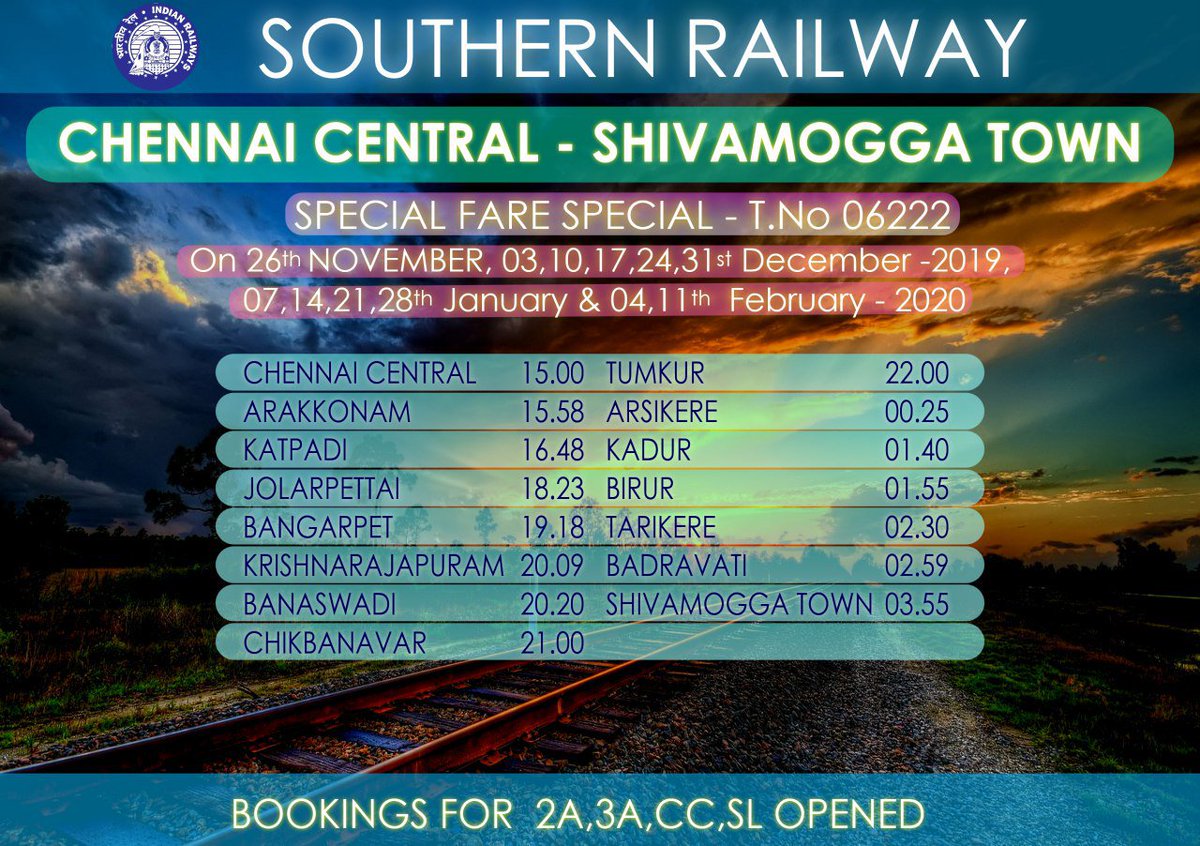 Composition: AC 2-tire -1, AC 3-tier – 1, Sleeper Class – 7, General Second Class -3,&Luggage-cum-brake van – 2 coaches.
Stoppages: Arakkonam, Katpadi, Jolarpettai, Bangarpet, Krishnarajapuram, Banaswadi, Chikbanavar, Tumkur, Arsikere, Kadur, Birur, Tarikere and Badravati.